VW T4 2.5 ACV, AJT Engine Fully Re-Manufactured with New Cylinder Head.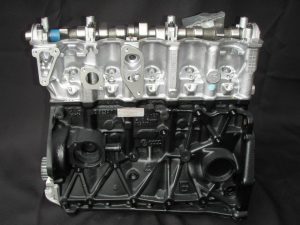 Exchange VW 2.5 Diesel Engine Fully Re-Manufactured with
12 Months Warranty
Fits Transporters, LT'S Engine Codes ACV, AJT,AHD,AGX and more……
Carriage UK mainland.
AS ALL ENGINES ARE EXCHANGE, THE EXCHANGE ENGINE MUST BE SERVICABLE
PLEASE CALL TO CHECK 01254 773250.
All our Engines are stripped and cleaned in our Metalas Washer. 
All Engines are Rebored on our state of the art Comec Machine and Rehoned to manufacturers specification, 
They are reassembled by ourselves using 
New AMC Cylinder Head
5 New Kolbenschmidht Pistons 
New Kolbenschmidht Bearings and Bolts 
New Kolbenschmidht Thrust Washers
New core Plugs
New Oil Pump Febi Bilstein or German Laso 
New Head Gasket German Elring
New Head Bolts Elring
New Valves Italian Ivam
New Hydraulic Followers
New Camshaft
Full set of Gaskets German Elring
New Timing Belt.
All our Engines are built to the highest spec using O.E standard parts, 
And are assembled by a father and son team with over 65 years experience. 
TECHNICAL BACK UP IF YOU GET STUCK OR NEED HELP
We are Members of the Federation of Engine Re-Manufacturers
so you can buy with confidence. 
CALL 01254 773250